Dog people are fun people to be with. They are easy-going and sociable, making it easy to find the perfect gift for them. The internet is swamped with different gift ideas, and it becomes overwhelming and stressful to come up with the best gift for the dog lover in your life.
The search is over because you are on the right page, we have already surfed the internet for you and listed 100 fun gift ideas for the dog person in your life.
From funny statement tees to portable vacuums, from the cutest things to the "must-have" items. We got you!
1. Statement Shirts
If you know a friend that's always late and has a dog, this might be for her!
sorry I'm late shirt is from a 100% environment-friendly company and uses 100% recycled materials. Define sustainability!
2.Personalized Framed Canva
I-am-your-friend- Framed Canva is a wooden wall art decoration with a message that will be an attractive art piece in any home.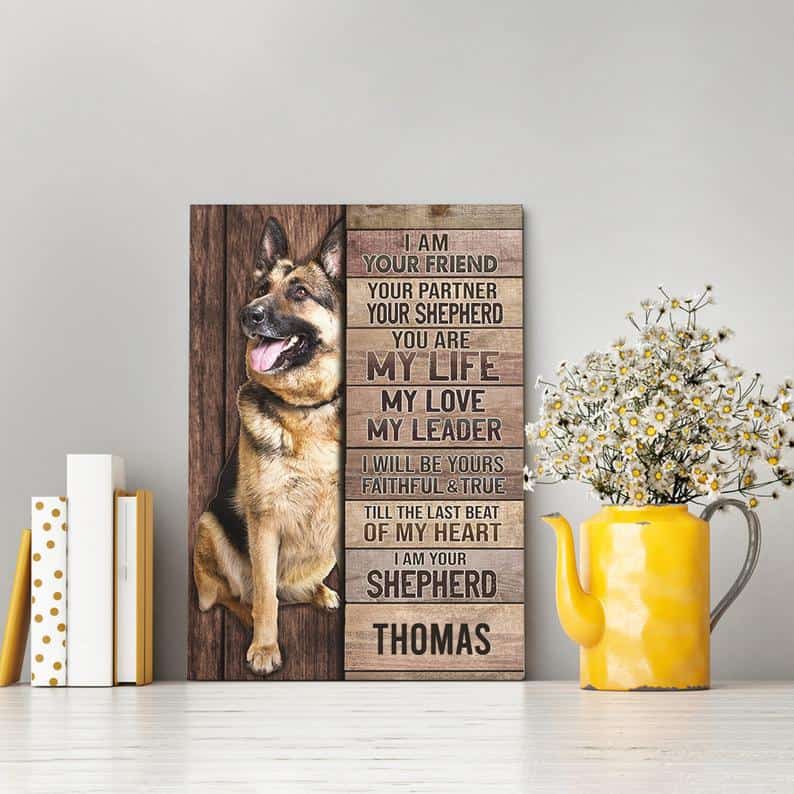 3. Miniature Dog
If you know someone who just lost their dog, then this will be a thoughtful gift for them. This is also perfect for kids or adults who likes dog but doesn't have one yet. They come in an environment-friendly gift-ready box too. Adopt at a mini miniature today!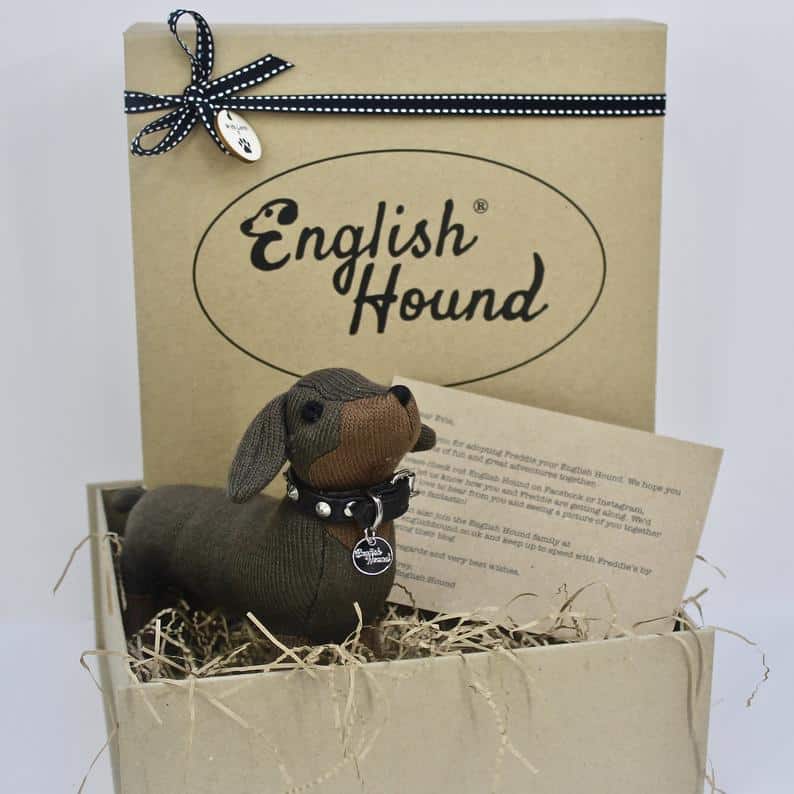 4. Pet Blanket
The recipient will get excited to snuggle on their bed when they receive this personalized dog blanket!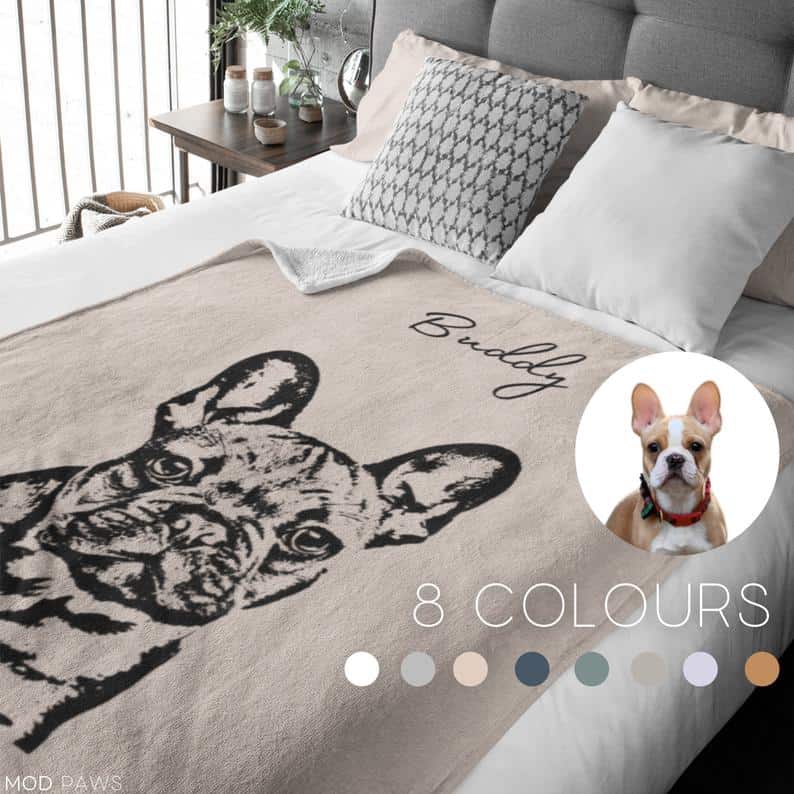 5. Statement Tote Bag
As a dog lady, I don't deny being a crazy dog lady! Any dog mom will agree with me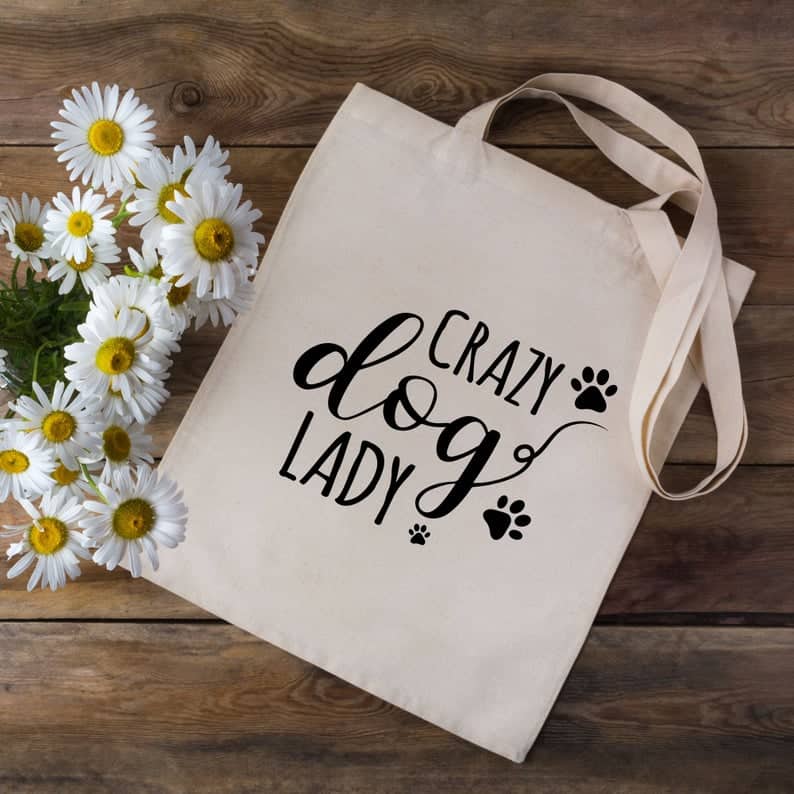 6. Dog Portrait Digital File
Coffee with this view defines perfect mornings, especially when your recipient lived in a closed apartment room. You can line up all the dogs in this custom portrait they had in their lifetime and put wings if it is already restings in the dog heaven.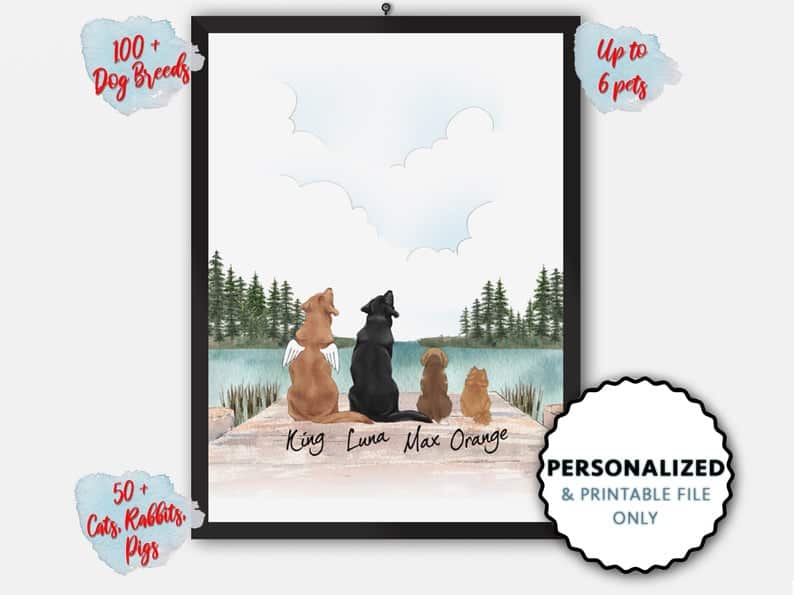 7. Hand Drawn Her and Him Print
The perfect portrait wall art with a him-dog-her above the bed headboard. You can get it here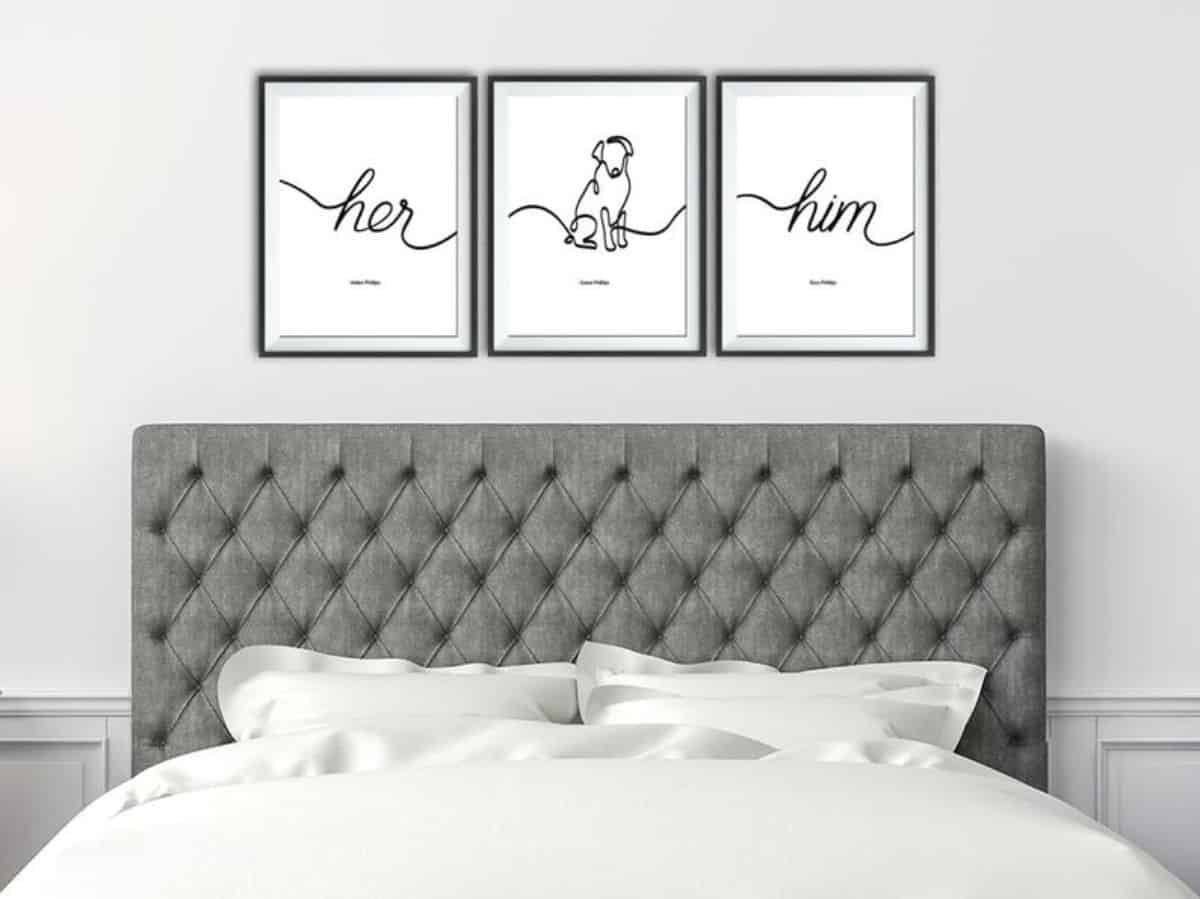 8. Leash Holder
A funny wooden sign with a hook to hang the dog's leash gift. Hanging of dog's or owner's things made fun.
9. Sketcher's Dog Print Shoes
Different dog breeds printed in a pair of walk-in style!
10. Tumbler with Engraved Saying
Are you an introverted person who enjoys dog's company more than people? Let them know your preferences with this tumbler! Because seriously, why not?
Treat yourself or a dog lover you know with this straight-forward mug to remind the world that dogs are awesome.
11. Dog Fart Extinguisher/Candle
Your recipient will surely laugh and adore the smell of this hand-poured candle!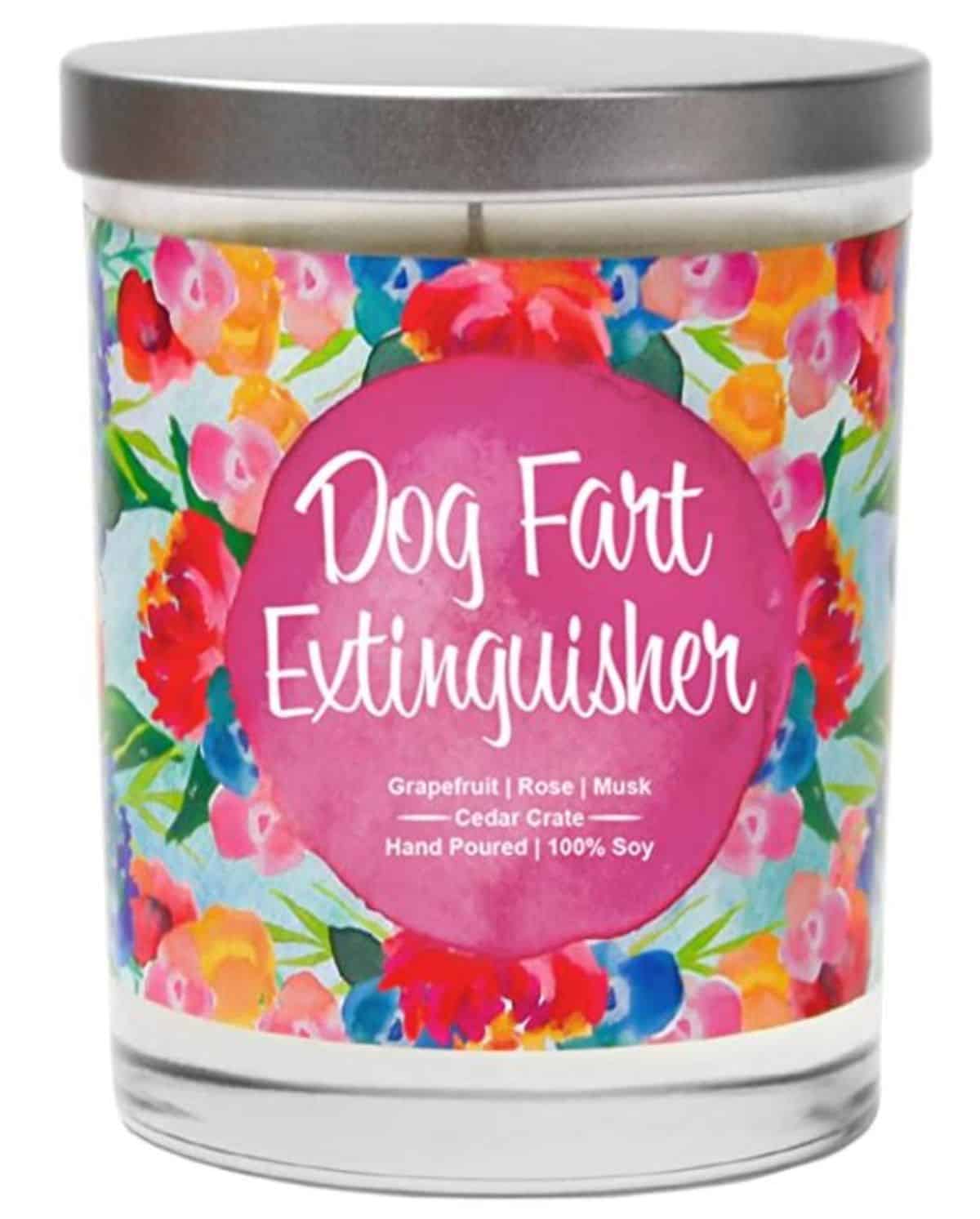 12. Framed Pawprint and Picture
The perfect desk frame that displays your dog's picture and its paw print in an air-dry clay that you easily make yourself.
13. Expandable Bangle Bracelet
This bracelet is customizable. You can put the picture of the recipient's dog, and she will surely love and enjoy wearing it.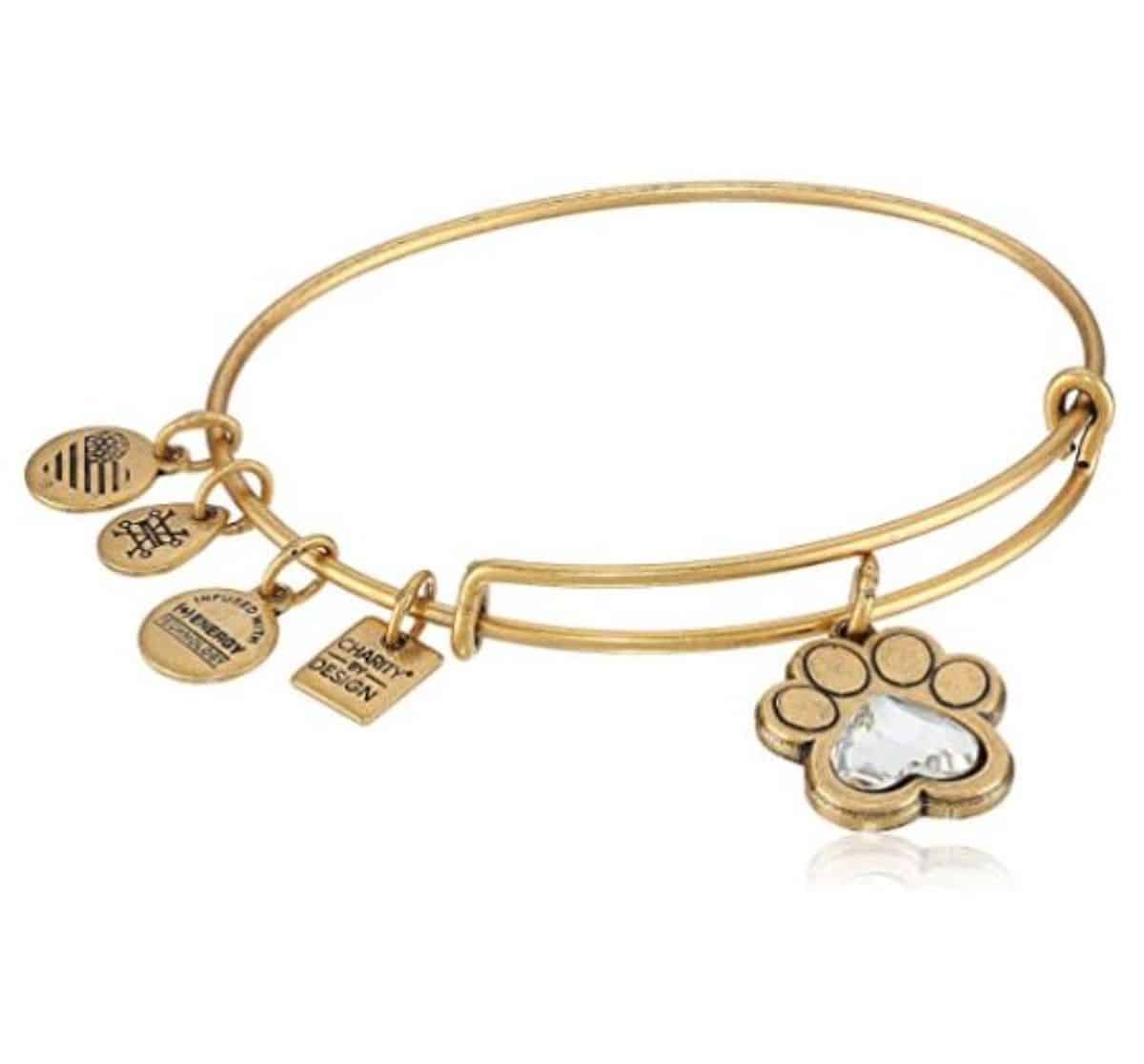 14. Customized Mug
A mug you can have customized to put your friend's dog and her to make her smile. You can get this cute mug here.
15. Funny Reminder Wall Hang
The humorous wooden wall hanging gift to your dog lover friend who's having a rough day lately. It will surely lift his spirit.
16. "Best Dog Dad" T-shirt
Celebrate "Pawder's" day on any day and gift a dad dog this t-shirt. They deserved it for being the most loving and responsible fur dad in the world!
17. Dog Printed Apron
A baker and dog lover friend will have more fun in the kitchen wearing this dog printed apron!
18. Customized Dog Socks
Cute faces of their dog in cute customized socks  to keep their heart warms as well as their feet!
19. Dog Digital Portrait
If your recipient loves aesthetics, then this is for her. This is a digital portrait that you have to print and choose a frame according to your liking.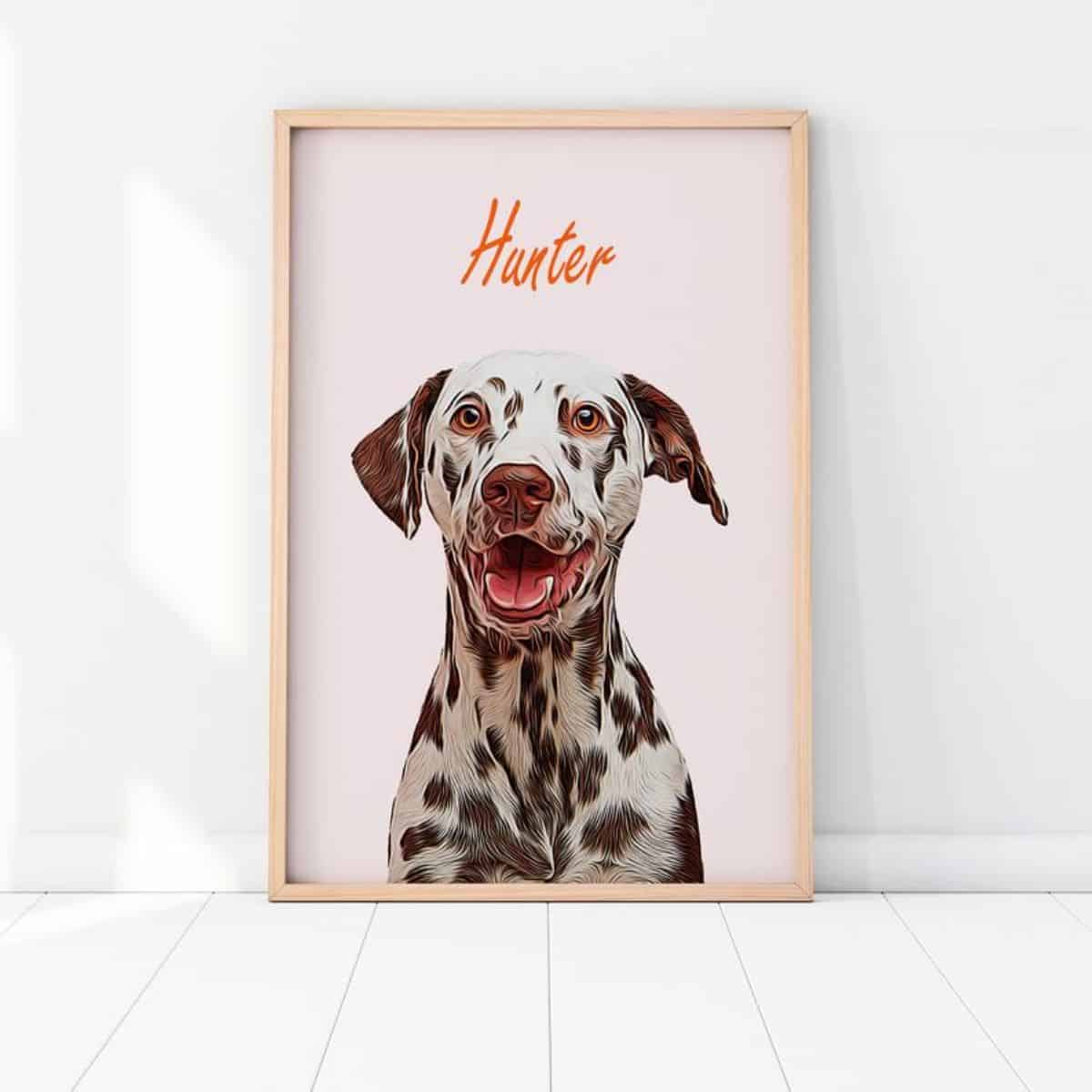 20. Magazine Portrait
For her awesome pet who's cute enough to pass as a cover fur model in any magazine!!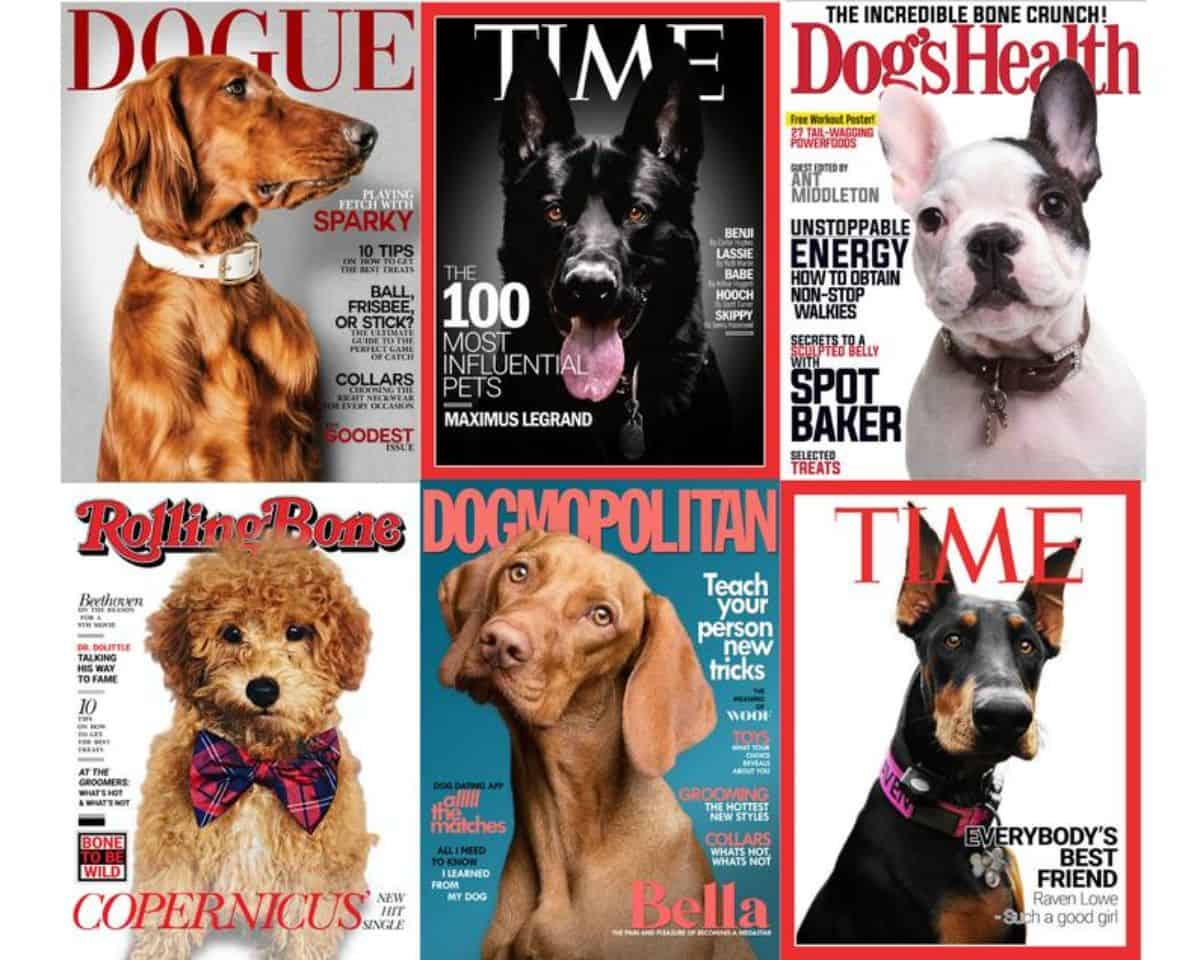 21. Dog Printed Dish Towel
Style and function in one. Perfect for fur moms. Go get it here.
22. Wall Hang Wood Art
This might be the sweetest gift for the dog lover in your life.  you + me and the dogs wood art is perfect beside the complete family photo picture frame.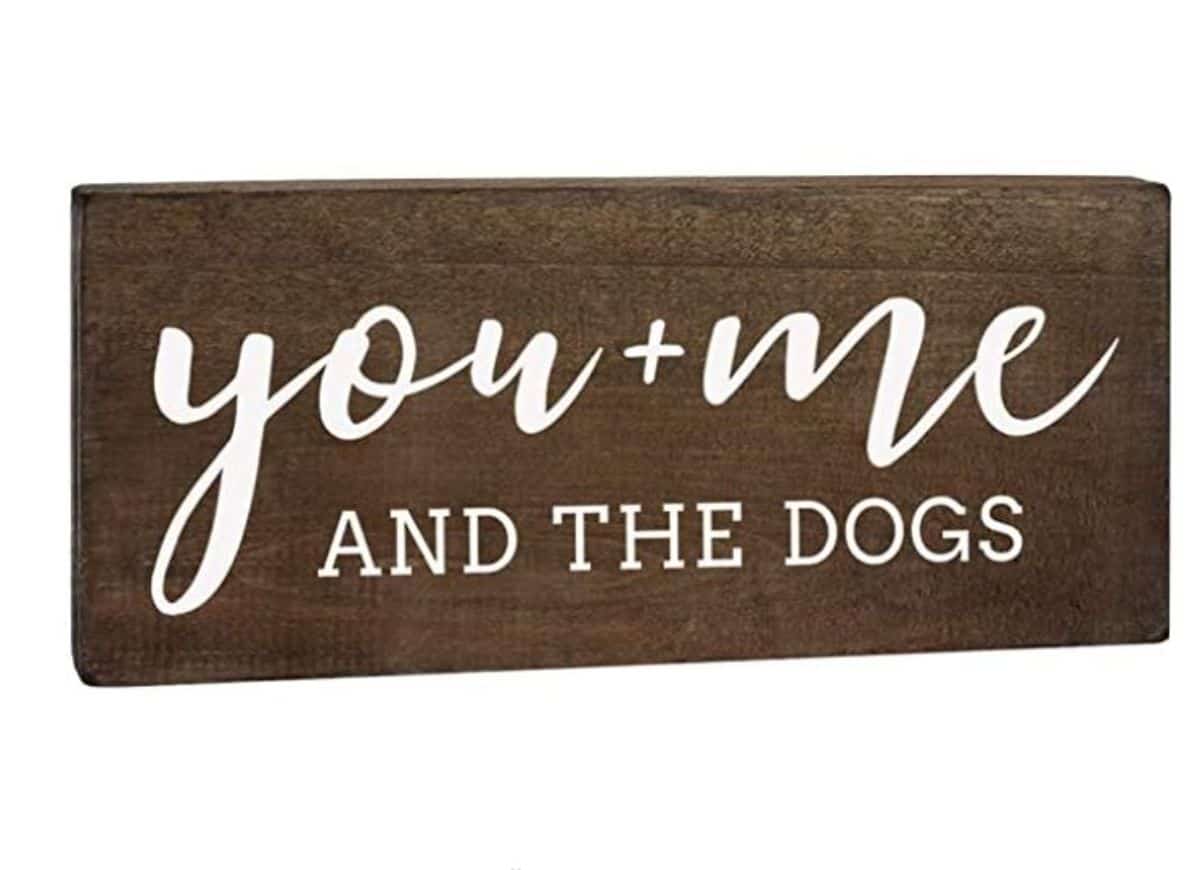 23. Crossbody Handbag
The perfect gift to kids or teens who likes to put their things in a small bag.
24. Dog Enamel Pin
The perfect enamel pin to accessorize their style. When you get someone a bag, this is a perfect add on.
25. Tea Towel Dog Printed
The table protector or cover when having a tea time. This beautiful towel becomes an art piece in their living area.
26. Dog Nose Magnet
The hilarious dog magnet that your recipient will go LOL when they see this. If displayed or put in the refrigerator door, it will put a smile on their face.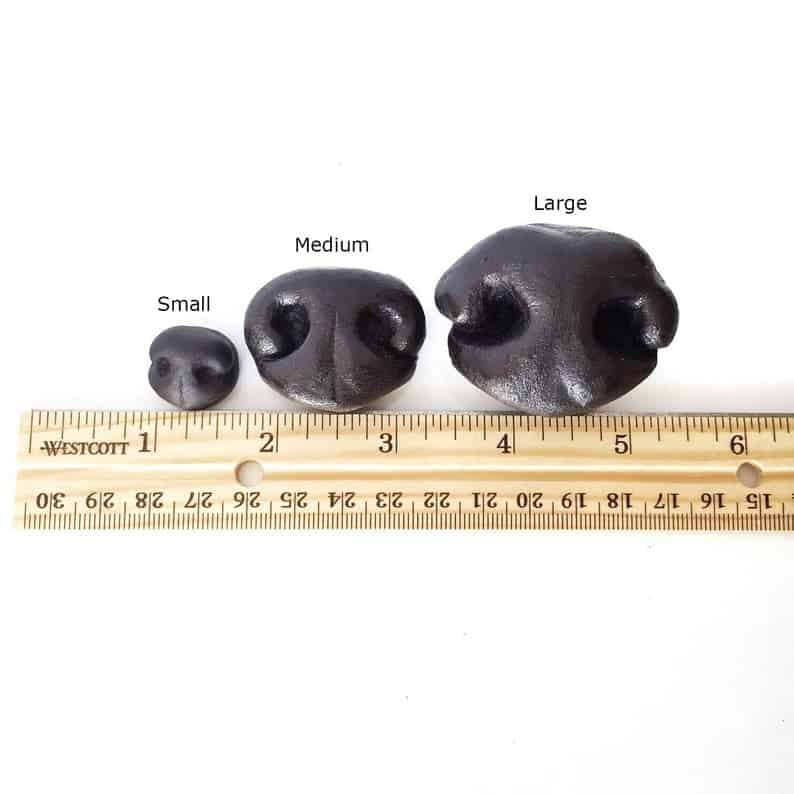 27. Personalized Dog Collar
You will never go wrong with a collar because a dog owner will always appreciate a collar. What makes this unique is that you can put a personalized message that says "mom will be worried" and put their number. It creates a safe and comfortable feeling when they walk their dog outside.
28. Dog Plaque
So true! Any dog lover will agree and appreciate this art.
29. Watercolour Portrait
This watercolor portrait is hand-drawn and great to display in any home. A dog lover will always enjoy having a portrait of their favorite fur companion.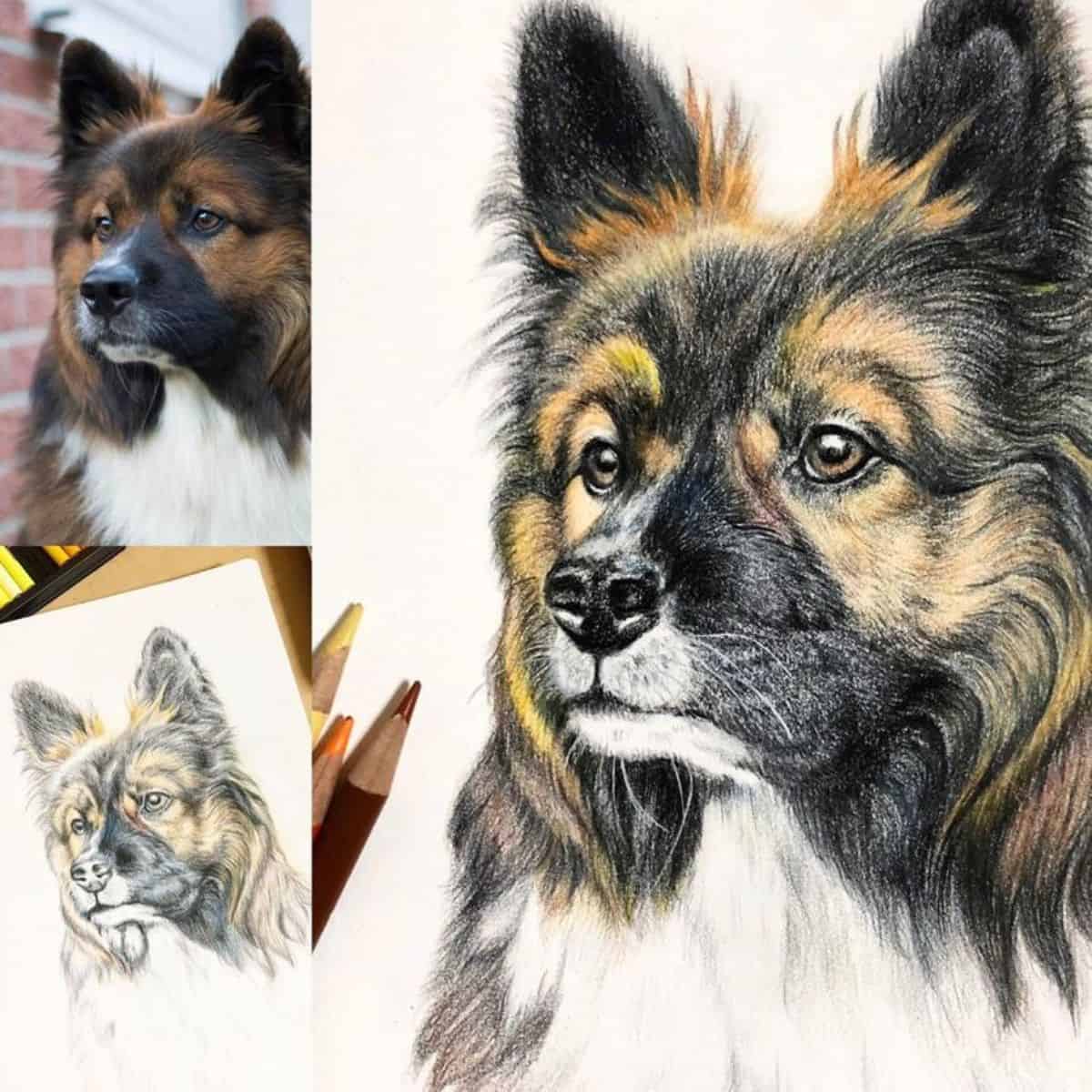 30. Make Your Own Dog Treats Kit
A great gift for a dog person who likes DIY or "Do It Your Own" things for their pets. Their pups will certainly enjoy these homemade treats!
31. Scented Bag
Scents always put us in the right mood. If you know someone, who smiles when they smell something good, this might be for here. It's also in a dog print bag, making it a cute decoration to hang anywhere.
32. Personalized Dog Basket
For keeping their dog's things tidy and well kept! It doesn't hurt the design of their home because this dog basket has a clean design and printed with names and paws.
33.  Heavy Duty Dog Door Mat
This durable doormat is made of high-quality natural rubber that absorbs moisture and dirt. Not to mention, it compliments any decor with its stylish design. It may be put indoors to keep the inside of the home clean or outdoors to put in your front door, walkway, garage, and many areas in your home, making it a useful gift.
34. Stainless Stemless Wine Tumbler
A tumbler that's very useful for a dog lover who likes drinks and takes a while to finish because they like to enjoy and savor it. It will keep their cold drinks cold and hot drinks hot! They will truly appreciate this.
35. Dog Socks with Funny Message
"I can't get up right now" The perfect statement, mostly when you are lounging with your dog. Best gift for a dog person who likes to cuddle with their dog!
36. Wine Glass
The perfect wine glass for a fur mom's day off. There's never really an alone time when you have a dog in the house.
37. Mini Plant Pots
Wouldn't this be such a lovely gift to your dog lover friend who likes plants indoors too? It also has drainage holes that are very helpful for plants to prevent excessive moisture.
38.  Pet Pouch Hoodie
This might be the best here on the list! A dog lover who loves to snuggle and carry around their small fury baby will definitely love this!
39. Coffee Mug with Message
"I work hard.." coffee mug is the perfect gift idea to someone who works hard for their dogs.
40. Printed Throw Pillow
"It's not dog hair. It's a pug glitter"  every dog owner can relate to this!
41. Paw Necklace
There's nothing more special gift than a necklace with a paw pendant; a dog lover will cherish this with their heart. It looks elegant too with its black and white diamonds.
42. Dog Paw Bath Bombs
Spoil them with self-love with these bath bombs that will renew and radiate their skin. You will never go wrong with giving them something that helps them relax, nourished, and glowing.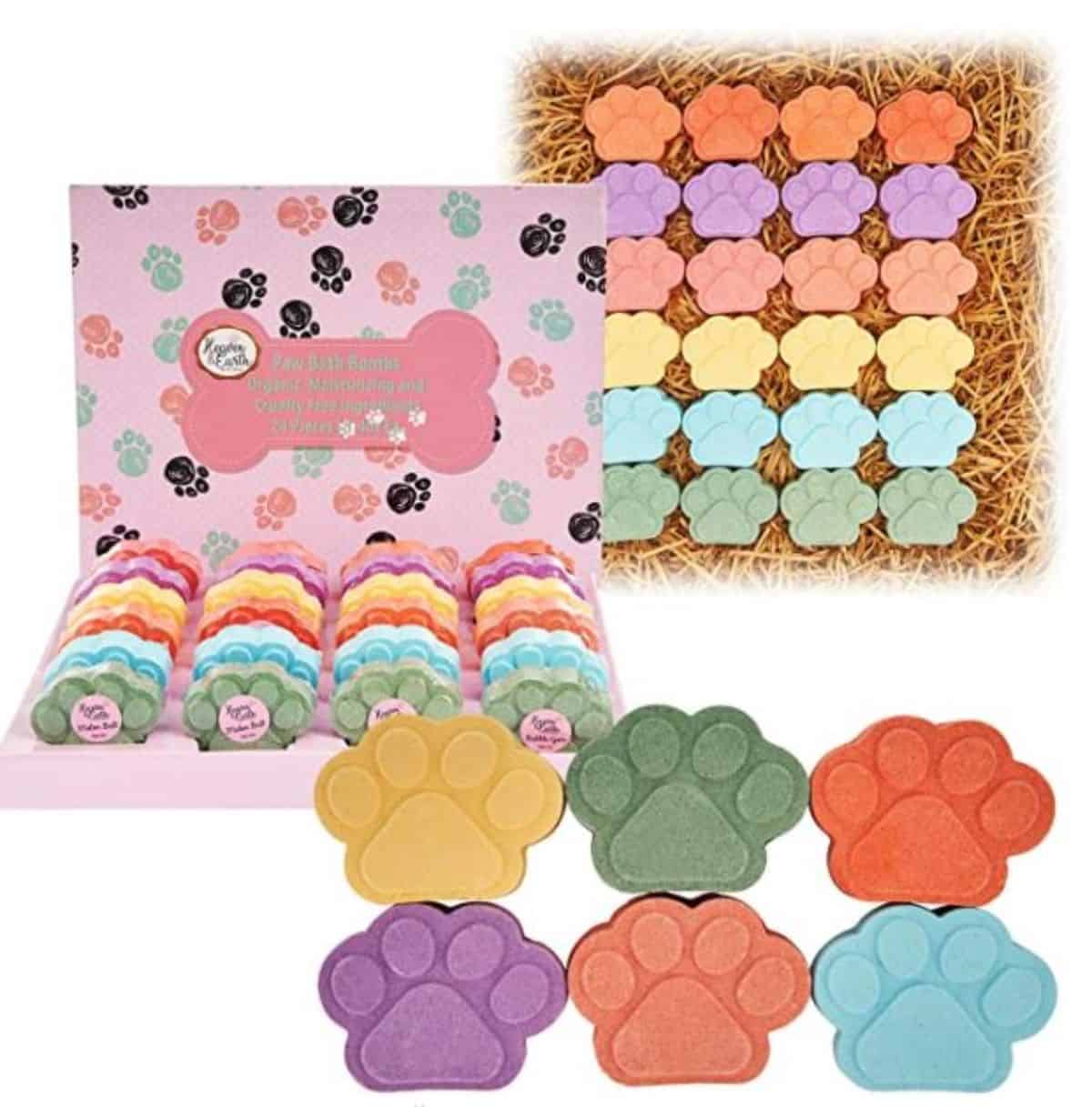 43. "My Dog Thinks I'm Cool" Statement Shirt
Needless to say, more. No need to explain or validate yourself. As long as you have your dog, you're good! This shirt is available here. They have lots of designs to choose from!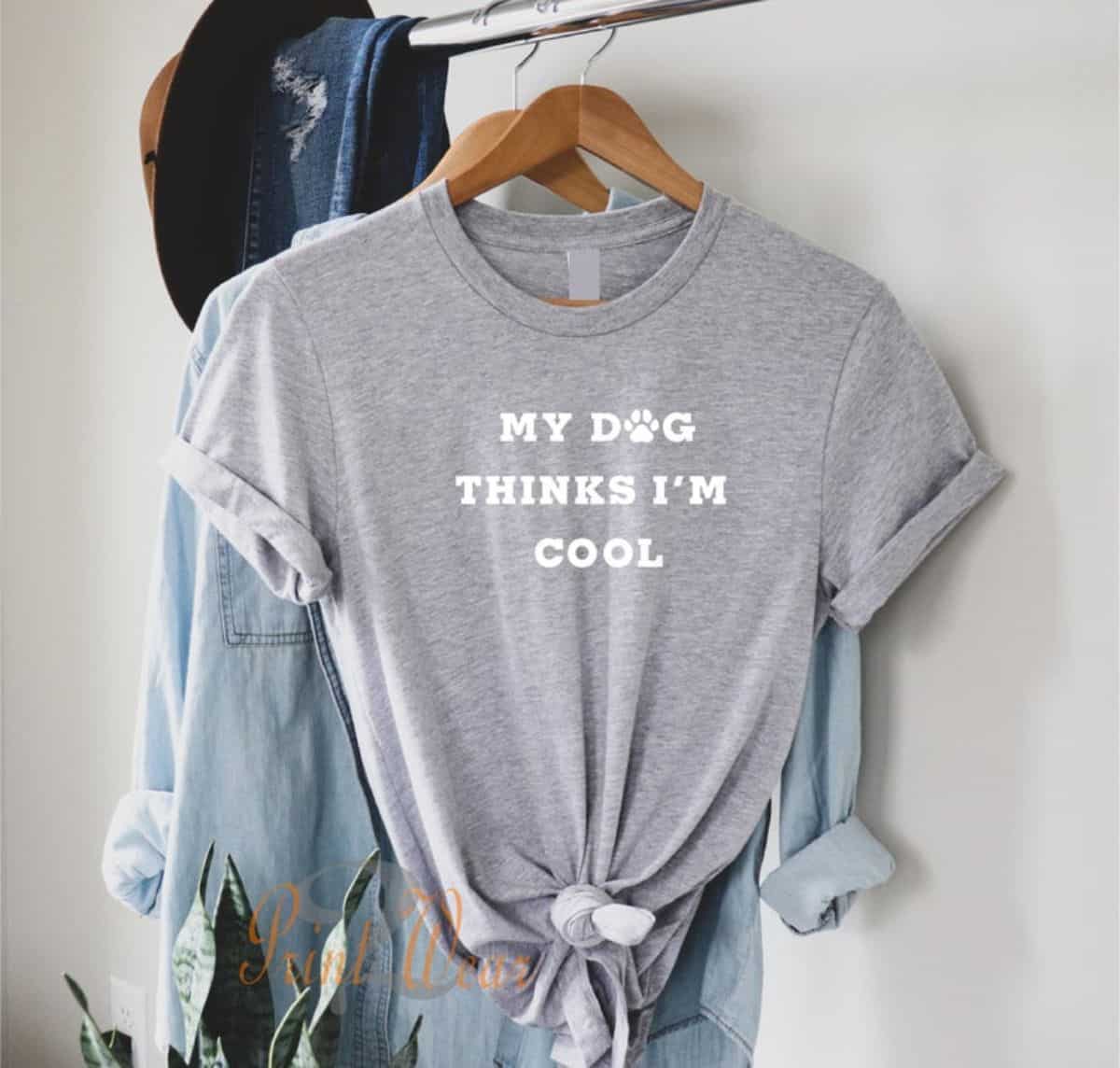 44. Bohemian Dog Collar
The perfect gift for a dog person who likes bohemian kinds of stuff. Go get it here.
45. Peeking Dog Decal/Sticker
This will be a conversation starter in any home, and kids will find this amusing! They might hunt for more peeking dogs, so make sure to buy lots of them!
46. Personalized Puppy Tail Hook
The love for a dog's butt came into useful art. Who wouldn't love this?
47. Digital Drawing Dog T-Shirt
A dad/granddad dog will absolutely appreciate this! You can have their dog printed in a t-shirt they can proudly wear and show off their best friend.
48. Funny Flip Card
The flip card that would "flip" anyone's mood! This flip card has good and appropriate humor for that good laugh.
49. Dog Printed Pajamas
The perfect gift for a dog lover who likes to wear jammies when going to bed or lounge around the house. These pajamas are made of 100% premium cotton, making them comfortable and super soft.
50. Dogs Wearing Facemask-Facemask
Don't be confused. This is literally a mask printed with dogs wearing a facemask. A very timely gift for your friend.
51. An Angel Hugging a Dog Handmade Figurine
This figurine speaks so much. Not only is it a beautiful display, but it also symbolizes an unbreakable bond of friendship and pure love that was shared between the dog and the dog owner.
52. A Lady Hugging a Dog Handmade Box
This is a small box that reveals a short but sweet message when you open it. It says, "Truly a Friend." This is indeed a beautifully made item. Perfect for a friend who recently lost her dog. She can put any treasures inside that reminds her of her late dog.
53. Paw Print Love Hoodie
A comfy hoodie for a lazy day
54. Funny Beware Sign
When a dog owner is scarier than the dog because the dog forgets to be a dog. A funny beware sign for a good laugh before entering the house. Perfect for dog owners who has sweet and friendly dogs!
55. Dog Butt Magnets
This may not be the most durable item out there, but they are cute for what they are. Certainly for decoration to enjoy looking at. You may it here.
56. Dog Wind Chimes
These dog wind chimes are magical to look at, especially at night. They glow in wonderful colors that will indeed illuminate anyone's heart.
57. Dog Page Calendar
A dog lover's yearly must-have! It is a flip calendar with different dogs on each page and has cute little sayings!
58. Cute Puppy Pattern Socks
The puppy socks anyone would love wearing. It is made of 80% Cotton, 15% Acrylic, 5% Spandex making it stretchable, durable, and soft. Its puppy pattern makes it the right choice for a gift.
59. Renaissance Style Painting Portrait
Geth their dog the portrait they deserve. Have their dog in renaissance style painting and get a priceless reaction! You can have a custom piece from Custom Dog Portrait
60. Paw and Initial/Name Keychain
This Keychain is made of stainless steel, so it's non-tarnish, and its color will last long. It has charms that make it cuter, especially the paw charm! You can choose a color for your birthstone and engrave initials or name.
61. Minimalist Dog Portrait
For a dog lover who likes to keep her/his home beautiful and simple, this might be the perfect gift.
You can choose a dog breed, make them wear anything you like or any color you want. Very personalized. Making it more unique and a thoughtful gift to give.
62. Dog Featured Notebook
A journal gift perfect for dog lovers and stationery lovers alike. They will surely love it.
63. Dog Phone Case
A watercolor-inspired dog phone case that your receiver will surely enjoy and happy to put in their cellphones! Everybody always needs a new phone case; there's no such thing as too much phone case when it has the face of your pooch. Right?
64. Crochet Dog
The cutest handmade crochet dogs stuffed toy. The artist just asked for a photo of every angle of your dog, and then only that she'll create magic out of the hook and crochet. An amazing gift!
65. Wooden Paw Print Coaster
Function and fun define these coasters! As you know, coasters are essential in keeping your spills when drinking a cold or hot drink in one place and protect your table. This hand-cut wooden coaster is made of  7mm solid Alder is durable and a great piece of art.
66. Canvas Wall Art
This custom-made canvas wall art with a message will surely brighten an empty wall. Perfect for a gift to a friend who just recently moved into her new home.
67. Glowing Paw Necklace
Your recipient will surely go over the moon when they receive this unique glowing necklace.
68. Paw Shaped Bamboo Cutting/Serving Board
A fun and functional gift idea for a dog lover friend or family who likes to be in the kitchen. This bamboo board may be used for cutting as it is gentle on knives and easy to clean than plastics; it is also attractive as serving boards because of its paw-shape. Food would indeed look fun and exciting to eat.
69. Personalized Dog Tag
Keep your anxiety away with this personalized dog collar, specially made for dogs with metal sensitivity and owners who support eco-friendly items because this is made of locally sourced California hardwood.
70. "The Dog Sleeps, Here Pillow"
"The dog sleeps here" pillow for their dog's sleeping place!
71. Dog Selfie Blanket
The happy dogs in their best smiles! Aren't they such a cutie?? get them here!
72. Dog Mom Zippered Tote Bag
This tote bag is large enough to fit all your things! If you know someone who loves dogs so much, enjoys the gym or has a beach trip coming, then this might be the perfect gift for them! This will go with every outfit and has a lot of compartments too for all their stuff!
73. Crochet Mug Sweater
A handmade dog designed cup holder. It may serve as a decorative cup cover or to protect hands from a hot and cold drink. Extra fun in drinking beverages.
74. Oven Mitt
Another style and function in one oven mitt perfect for a fur mom who's always in the kitchen.
75. Splash of Color Dog Portrait
A fun wall art portrait that would bring color to any plain area in a room! A great statement piece that features their best dog.
76. Tea Gift Set
This tea gift set is for all dog lovers who enjoy tea! These adorable dog designs will make any time of tea time fun and playful.
77. Dog Faced Old Fashioned Glass
This dog design is etched by hand so that it does not wear off. A perfect everyday drinking glass to enjoy.
78. Metal Dog Sign
Put the name and birth year of their dog on a wall with this metal dog bone sign. They have different sizes and colors to choose from.
79. Vinyl Stickers
You can get a customized vinyl sticker here!
80. Matchy Infinity Scarf
The perfect gift for dog owners who like to play dress-up together with their dogs. Gift them this matching infinity scarf from Pup & Me Infinity Scarf | Etsy for that picture-perfect, memorable bond they will both comfortably enjoy wearing.
81. Fox Costume Neck and Ear Warmer
Every dog owner loves dressing up their dogs. These adorable knit snoods come in a variety of styles fit for every dog.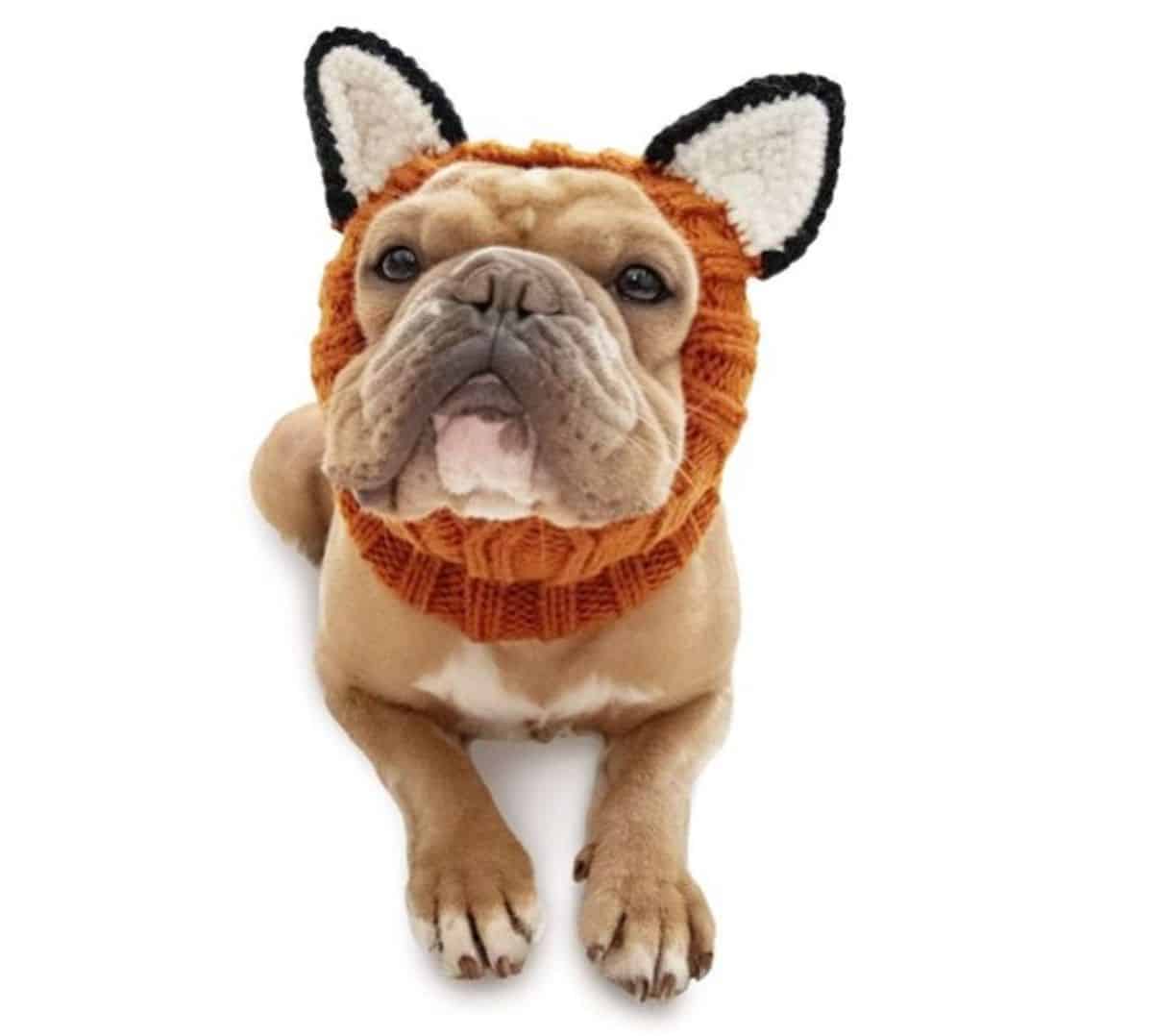 82. Organic Pet Shampoo
This is an organic shampoo that naturally deodorizes and is not harsh to the pet's skin. The best gift to give to a dog owner who has a dog with sensitive skin. They will truly appreciate it.
83. Personalized Dog Bowl
These personalized custom ceramic bowls  come in different shapes and sizes to fit any sized dog. You can also choose any color you like.
84. Matching Dog Collar and Owner Bracelet
A friendship dog collar and owner bracelet will look absolutely gorgeous for a dog and dog owner who likes matching outfits.
85. Custom Paw Print Ring
You can have your friend's dog paw made into a dainty ring she can wear every day. A unique gift that will touch her heart.
86. Starbarks Plush Toy
Does your recipient love Starbucks so much that they drink it all they, every day? then this hilarious gift is for them. You can get it from Pet Supplies : Haute Diggity Dog Starbarks Coffee Collection |
87. The Dogs We Love Book
This book answers the questions; Why do dogs lay at your feet? Why do they chew your furniture? What's your dog trying to tell you? What do they like? and much more. Country Living – The Dogs We Love shared insights about dogs' behavior as well tips and tricks in taking care of them. Every dog owner especially an inexperienced dog owner will love this!
88. Corki Wine and Beverage Bottle Stopper
The perfect gift for dog owners who loves wine. You can get it here
89. Cordless Vacuum Cleaner
Being a dog parent means a lot of fur around the house. This cordless vacuum cleaner will come in handy! A must-have for any dog lovers.
90. Pet Bed
Ideal for dog owners who have dogs that like to sprawl and snooze the day away. This pet bed compliments design in their home and a comfortable bed for dogs to lay in.
91. Sprayer and Scrubber In One Bathing Tool
This two in one bathing tool lets you brush and wash your pet simultaneously. With this simple tool, you can easily clean your furry buddies and help you save time.
92. Dog Bookmark
This bookmark is made of copper wire shaped into a dog. A perfect gift for someone who loves books and dogs!
93. Custom Dog Magnet
You can just send your friend's dog picture to the maker, and they can create an adorable magnet with your dog's face.
94. Paw Print Earrings
Suitable for everyday wear, made of copper, Brass, rose gold-plated, gold-plated, silver-plated, making this paw earrings sturdy and attractive. It has a minimalist style that fits with any outfit. A perfect gift to be paired with a paw print necklace.
95. My Adorable Dog: A Journal & Keepsake Book
This book keeps track of your friend's furry buddy. It has a write-in section, places to put photos, their paw print, nose print, and more. The super cute journal book that lets you document your puppy's little milestone with you.
96. Dog Neon Light
The cute home decor brightens up any room in your recipient's home. This neon led light won't get too hot and are not fragile, making it perfect for kids. You can get it from Dachshund Dog Neon Light LED Sign Lights for Wall and | Etsy
97. Pet Grooming Glove
Who wouldn't want to pet their dog while grooming them? This Grooming Glove helps dog owners clean their dogs quickly, gently, and efficiently.
98. Dog Paper Clips
Made for the organized dog lover who likes to keep things together! You can get it from 25 Count Paper Clips Dachshund Style 2 Shaped Dog Lover | Etsy
99. Paws on Board Sticker
Let other drivers know you have a precious four-legged fur buddy on board! Perfect for someone who just recently purchased a car or adopted a dog! Get it from book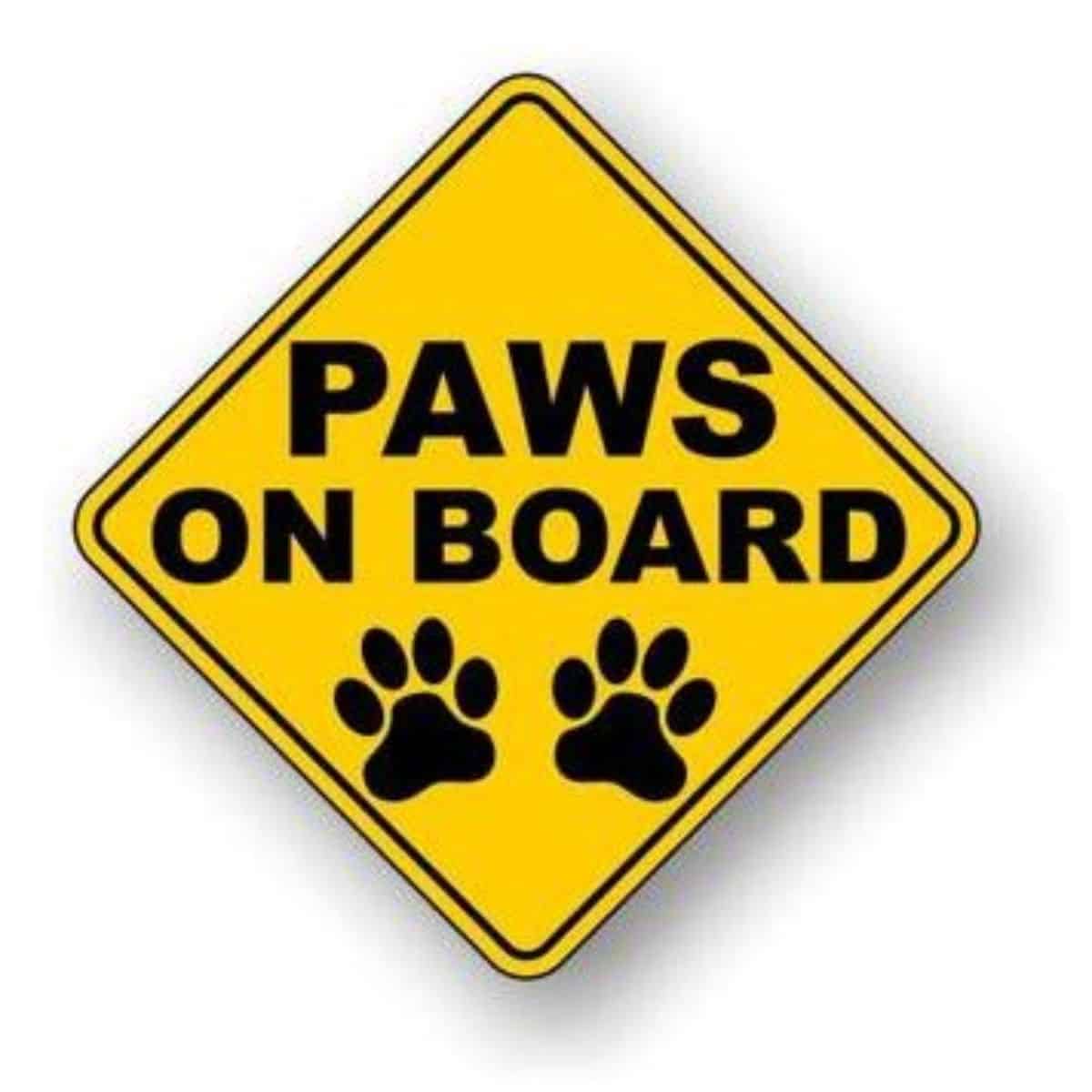 100. The Art and Sign of Racing In the Rain: A Novel
A story about family, love, loyalty, hope, and loss. Told from the point of view of a dog, this story teaches readers how to be human. This book is a tear-jerker, you will not want to read this in public.
This book is a treasure and worth the read.