This story begins when a rescue team obtains information about a beautiful fox terrier who is tolerating the cruelty of her hard-hearted master. It was a rural area where she lived from birth.
It was a rescue mission to save a dog from the cruelty of its master, who doesn't even care about his dog. The head of the rescue team said locals inform them that her master has chained her to a wall for years. Her master chained her in a security yard that was full of machines and tractor wheels.
Locals told the rescue team that this dog's master never cared for or fed her properly. She lived there as a prisoner who is being punished without any crime.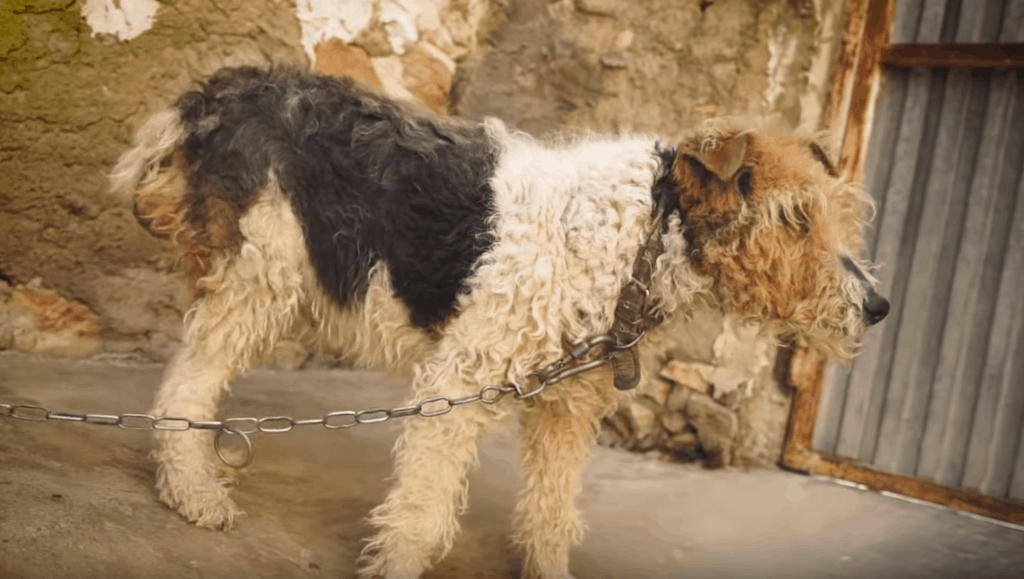 The rescue mission team came through their vehicles with their teams. They parked their belongings outside the house where the innocent and defenseless dog was kept.
Members of the rescue team knocked on the door of the house where his master was keeping her and begin to wait for someone to open the door.
When the rescue team entered there, the scene was terrible. Seeing her situation could bring tears to anyone's eyes. Her condition could wax the heart of any stone-hearted man in seconds, but she was suffering from all this, and it was a bitter truth.
It seems that that poor dog lost her life. Her eyes were so empty. We have to blame ourselves for all the cruelty and barbarism in the world. Man is the curse of this world.
There was a massive lump of the tumor on her back that really hurt her. When rescuers touch that mass, she cries and groans, which was also very painful for anyone who heard and saw it. Her legs were severely injured, and her skin was falling apart. The weakness was evident from malnutrition and inadequate.
Rescuers tried to love her and realized that she never loved by anyone before. To call her, the rescue team leader asked her name, and then they discovered that she had not yet been given a name. It was not credible to them.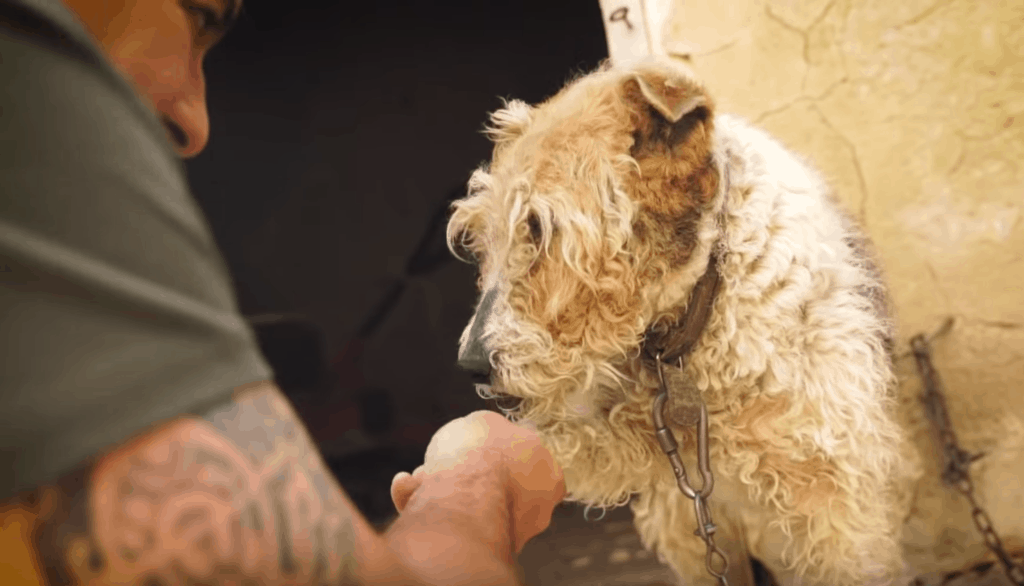 They took her from there to a veterinary clinic in a cage. In the clinic, they released her from the chains. The rescue team gave him a name, that is, Maria.
Preliminary medical examinations revealed that surgery is the only way to save Maria's life because she suffers from severe pain. After receiving initial medical help, they prepared her for surgery.
The surgery was completed with the financial support of some animal lovers. After the surgery, Maria's health began to improve. Now Maria looked healthy. Her eyes sparkled. Now she seemed satisfied with life.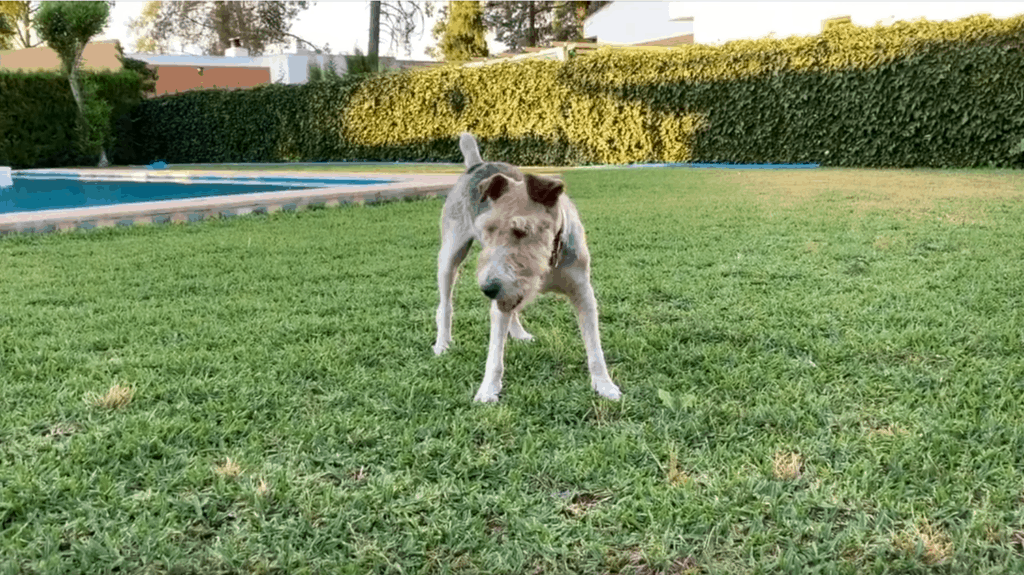 After some time of surgery, a family adopted Maria. Now she has a house where there are no chains. There she feels safe and can enjoy life. Maria smiles again. She is not scared. Now she feels alive. She had made friends here. She can play with them. She has freedom. She can move.
When the rescue team rescued Maria, she had three tumors. The doctors were only able to remove two. The third was so risky that they left it.
We don't know how long Maria could live with us for a few months or years, we don't know, but what we do know is that what she has left will be beautiful.